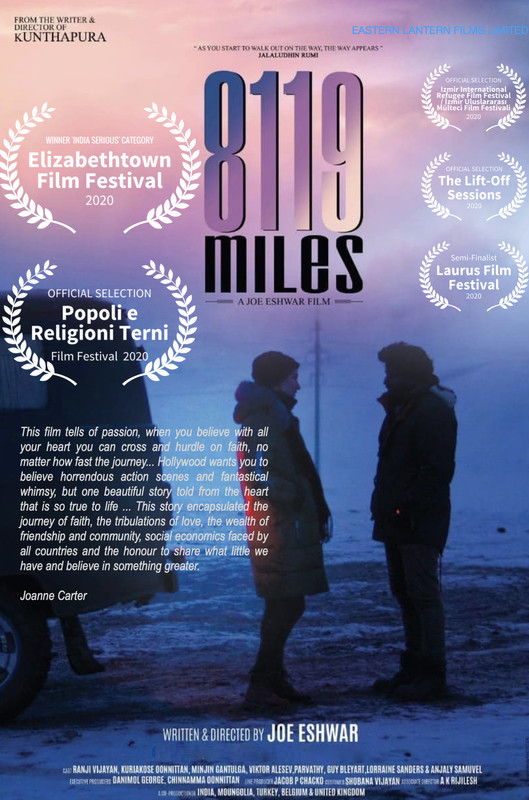 8119 MILES (Gran Bretagna, 1h55) di Joe Eshwar
Il viaggio di un meccanico di Goa, che per realizzare il suo sogno di vedere l'Inghilterra si mette in viaggio dall'India come clandestino, attraversando tutta l'Europa. (sottotitoli in inglese)
*
The adventure of a mechanic from Goa who, to realize his dream of seeing England, sets off on an interminable journey from India as an illegal immigrant, crossing all of Europe. (English subtitles)
Cinema Politeama, Giovedì 27 maggio – ore 15

AL DIO IGNOTO (Italia, 121 min) di Rodolfo Bisatti
"Una società che non pensa alla morte è destinata a morire"
Nel cuore di Lucia abita un dolore che non riesce ad alleviarsi: la prematura scomparsa della primogenita Anna, morta di leucemia. Mentre il fratello adolescente di Anna, Gabriel, cerca di elaborare il lutto adottando uno stile di vita temerario, Lucia sopravvive dedicandosi interamente alla cura di malati terminali dell'Hospice nel quale lavora come infermiera. Come maestri inconsapevoli, saranno proprio loro a mostrarle una strada possibile per affrontare la sua angoscia.
*
"A society that does not think about death is destined to die". Al Dio Ignoto is a film about the need to take care of a person, starting with one's own. Lucia has lost her eldest daughter Anna, who died of leukaemia; while her teenage son, Gabriel, tries to mourn by adopting a reckless lifestyle, Lucia tries to survive by devoting herself entirely to the care of the terminally ill in the hospice where she works as a nurse. As unwitting masters, they will be the ones to show her a possible way to face her anguish.
NON PIU' DISPONIBILE
+
WATCH THE MOVIE * GUARDA IL FILM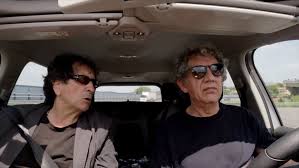 ANGELI DEL SUD (Italia,78min) di Bruno Colella
Eugenio Bennato e Bruno Colella, amici da lungo tempo, accettano la proposta del musicista Mimmo Epifani di recarsi a una premiazione in un paesino laziale. Il viaggio costituisce un pretesto per raccontare un universo musicale che vede Bennato come artista capace di incontri straordinari con persone che, ognuna a suo modo, fanno dell'originalità il loro segno distintivo.
*
Eugenio Bennato and Bruno Colella, long-time friends, accept the proposal of the musician Mimmo Epifani to go to an awards ceremony in a small town in Lazio. The journey is a pretext to tell a musical universe that sees Bennato as an artist capable of extraordinary encounters with people who, each in their own way, make originality their hallmark.
Cinema Politeama, giovedì 27 maggio, ore 19.45
 
IL DIARIO DI CARMELA (Italia, 1h32) di Vincenzo Caiazzo
La vita di una ragazza di 15 anni, alla periferia di Napoli, costretta a lavorare per la piazza di spaccio della sua famiglia. Carmela percepisce la sua adolescenza come una prigionia, costretta a vivere da reclusa.
*
"Carmela's diary" tells the life of a 15-year-old girl, on the outskirts of Naples, forced to work for her family's drug store. Carmela perceives her adolescence as a prison, forced to live as a recluse.
NON PIU' DISPONIBILE 
+
WATCH THE MOVIE * GUARDA IL FILM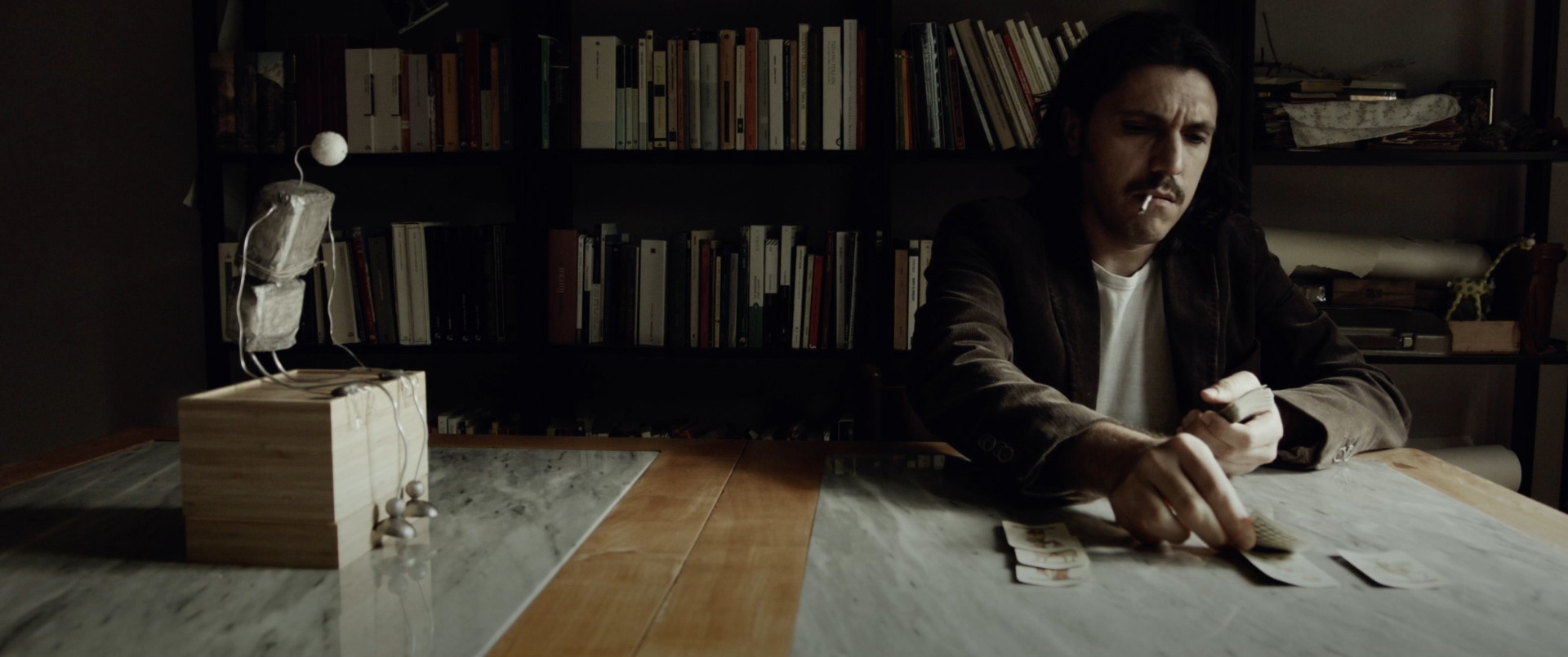 LA VITA DENTRO (Italia,1h07) di Carla Di Feo, Fiorenzo Brancaccio
Quarantena e reclusione obbligatoria sono lo sfondo per entrare in una casa, in una vita, e narrarne i ritmi le storie e i fantasmi. La soglia traccia un valico oltre cui si intuisce un mondo esterno con propri velocità e significati. Le finestre lasciano entrare una piccola porzione di mondo modulata ora sullo sguardo ora sull'udito. All'interno la narrazione è lenta e in forma quasi di diario.
*
Quarantine and compulsory confinement are an opportunity to enter a house, a life, and tell its rhythms, stories and ghosts. The threshold is a border beyond which you can sense an external world with its own speed and its own meanings. The windows let in a small portion of the world modulated now on the gaze, now on the hearing, while inside the narration, without words, develops slowly and in the form of a diary.
Guarda il film – Watch the movie
Disponibile domenica 15 novembre – Available on Sunday, November 15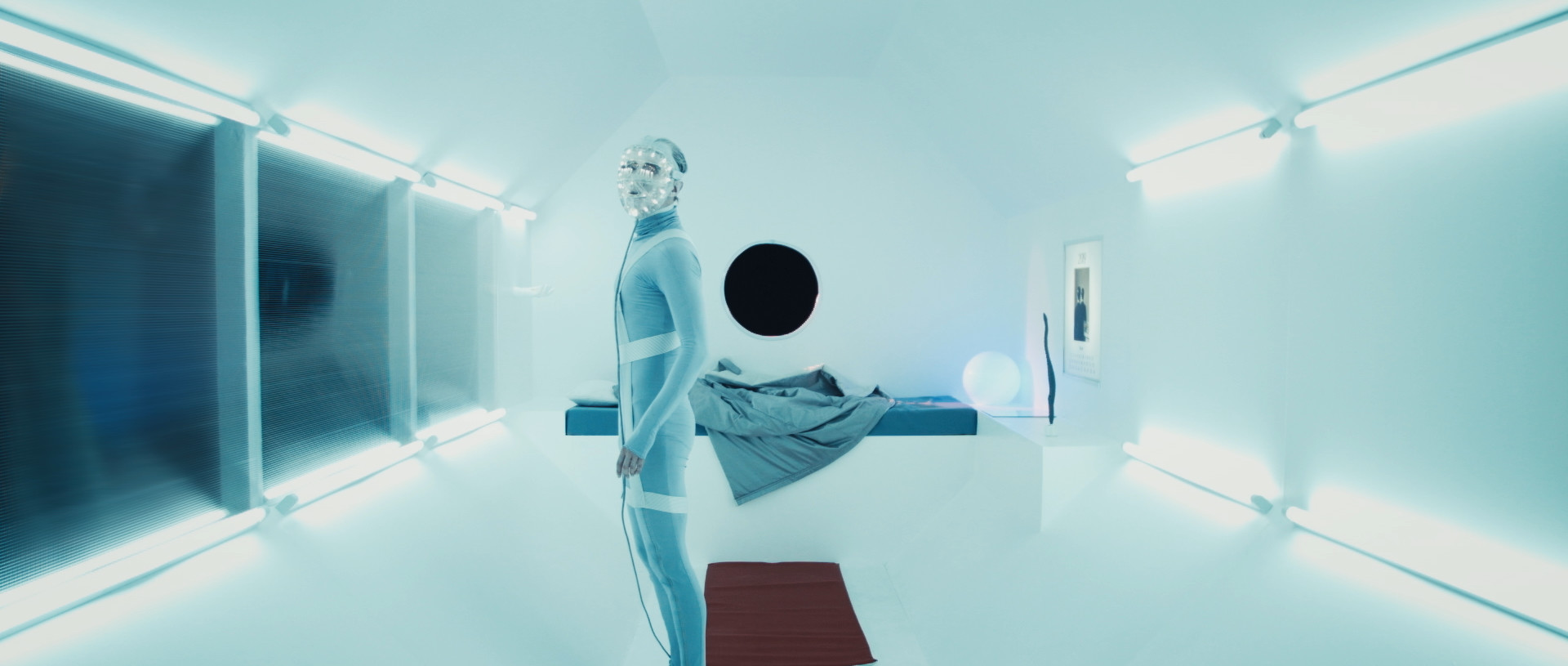 ODYSSEE (Germania, 1h45) di Nikolas Darnstädt
La storia parla di un uomo che vive isolato in una capsula spaziale, intorpidito dall'intrattenimento digitale e dai mantra capitalistici, che sogna di tornare sul pianeta terra distrutto. Per errore scopre l'esistenza di altre persone che vivono in un buco nero. Così inizia la sua odissea … (sottotitoli in inglese)
*
The story is about a man who lives isolated in a space capsule, numbed by digital entertainment and capitalist mantras, and dreams of returning to the destroyed planet earth. By chance he discovers the existence of other people living in a black hole. Thus, begins his odyssey … (English subtitles)
Cinema Politeama, venerdì 28 maggio ore 19.30 
+
WATCH THE MOVIE * GUARDA IL FILM
Disponibile domenica 15 novembre – Available on Sunday, November 15
OMAR AND US (Turchia, 1h40) di Maryna Er Gorbach e Mehemet Bahdir Er
Ismet è un soldato turco, che era in servizio al confine con la Grecia come comandante della guardia costiera e recentemente si è ritirato. Il suo unico figlio lo ha abbandonato ed è andato negli Stati Uniti. Dopo essere diventato improvvisamente vicino di casa con due rifugiati siriani deve affrontare i suoi pregiudizi e la sua visione politica.
*
Ismet has just retired after serving as a commander of the Turkish coast guard. His only son abandoned him and emigrated to the United States. After suddenly becoming a neighbour of two Syrian refugees, he must face his prejudices and his political vision.
Cinema Politeama, giovedì 27 maggio ore 17.00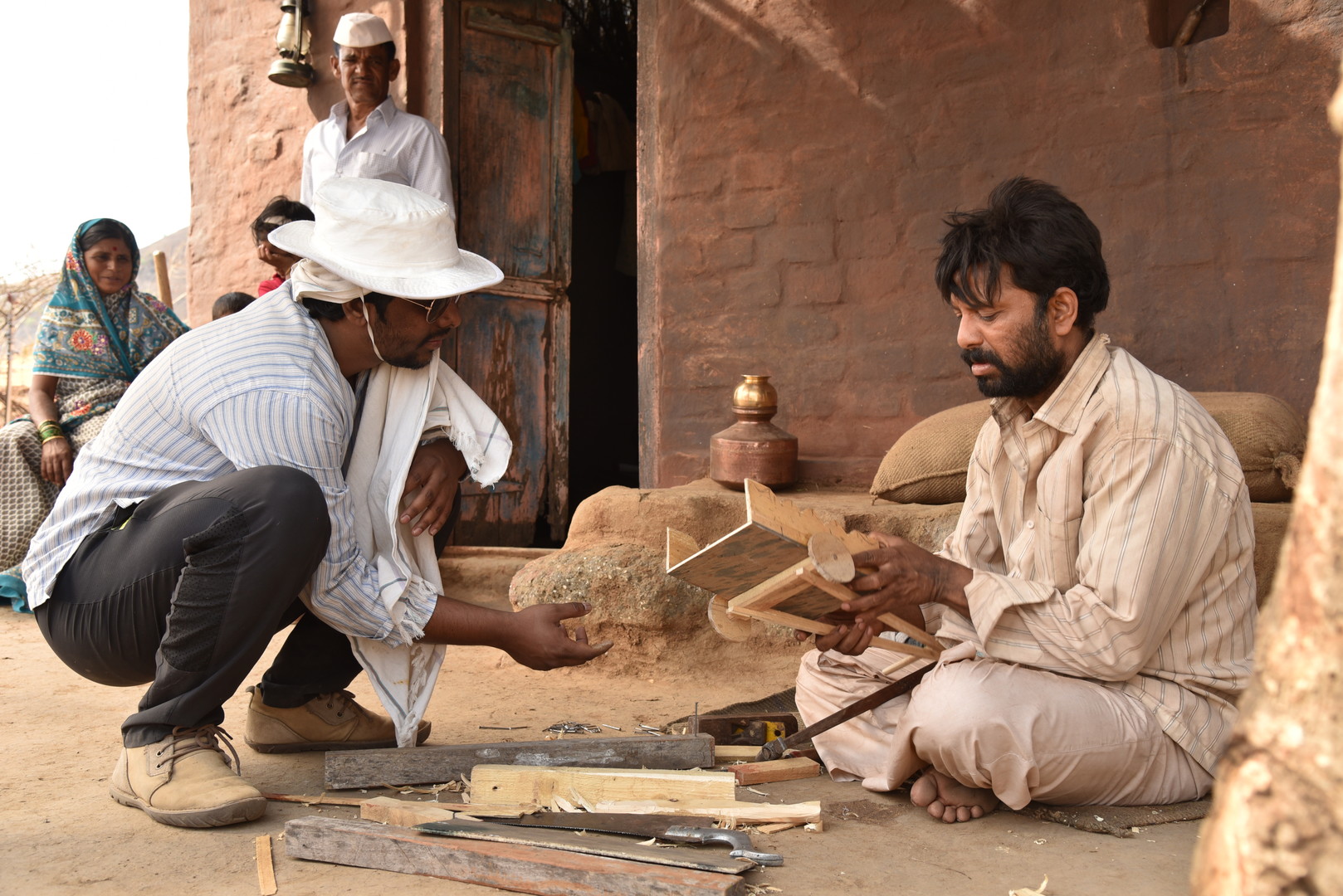 TAJ MAHAL (India, 95) di Niyaz Mujawar
Un viaggio nei rapporti tra induisti e musulmani in India. Arroccato sulle remote colline di Junnar, c'è il piccolo e lontano villaggio di Godhre, dove vive Bhima come operaio nei propri campi. Insieme a lui, vivono il suo astuto, ortodosso e alcolizzato padre Sidram, sua moglie Shewanta e la sua bellissima sorella Kamla, che è stata abbandonata dal marito.
*
Perched in the hills of Junnar there is a small and remote village of Godhre, where Bhima works in his fields in difficult times for his family. One day, his son Baal finds a white goat he calls Tajmal and from which he does not separate for a moment. But the elders have determined that Tajmal must be sacrificed …

NON PIU' DISPONIBILE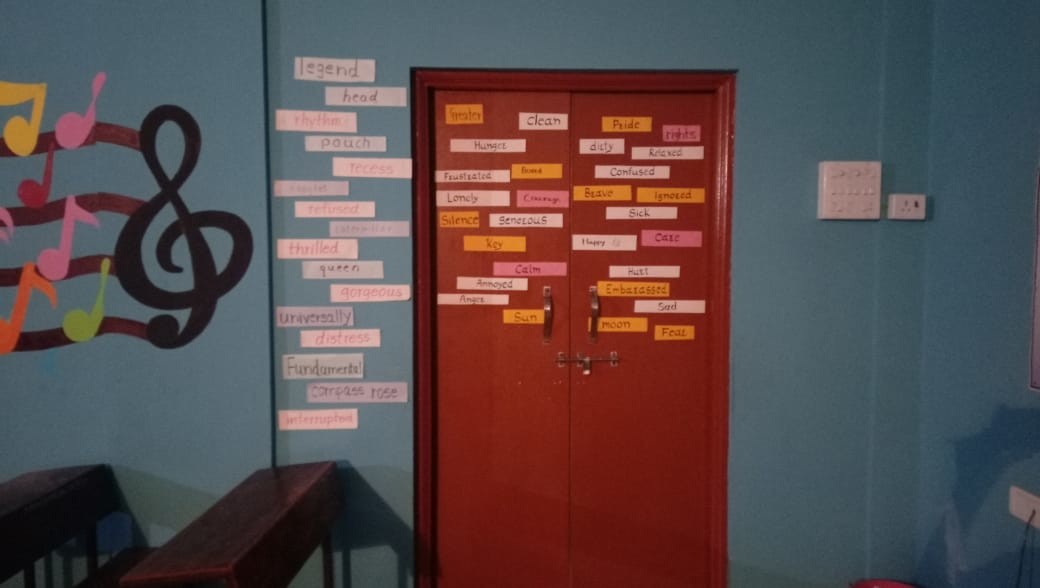 TAK TAK (India, 1h32) di Vishal Kudale
Un ragazzo di 12 anni viene accidentalmente rinchiuso nella sua classe. Lotta per trovare la via d'uscita dall'aula mentre attraversa un ottovolante emotivo. (sottotitoli in inglese)
*
A 12-year-old boy is accidentally locked up in his classroom. Fight to find the way out of the classroom, going through a frantic emotional roller coaster. (English subtitles)
+
NON PIU' DISPONIBILE
UN ERETICO IN CORSIA (Italia, 1h13) di Bruno di Marcello
La storia di Fratel Alberto Maggi, un prete considerato scomodo per le sue idee rivoluzionarie (come dare la comunione ai divorziati e agli omosessuali). Costretto a letto dopo aver subito tre interventi all'ospedale di Ancona, Maggi coglie l'opportunità di riflettere sulla sua vita e sulle difficoltà che lo hanno portato a diventare sacerdote. La vera storia di Alberto Maggi interpretata da un cast d'eccezione che comprende Ciro Scalera, Mauro Serio, Ninni Bruschetta e Fabio Ferrari.
*
The story of Brother Alberto Maggi, a priest considered inconvenient for his revolutionary ideas (giving communion to divorced and homosexuals). Bedridden after undergoing three surgeries at the Ancona hospital, Maggi takes the opportunity to reflect on his life and the difficulties that led him to become a priest. The true story of Alberto Maggi interpreted by an exceptional cast that includes Ciro Scalera, Mauro Serio, Ninni Bruschetta and Fabio Ferrari.
Cinema Politeama, sabato 29 maggio ore 15
+
WATCH THE MOVIE * GUARDA IL FILM
Disponibile solo il 7 e 8 novembre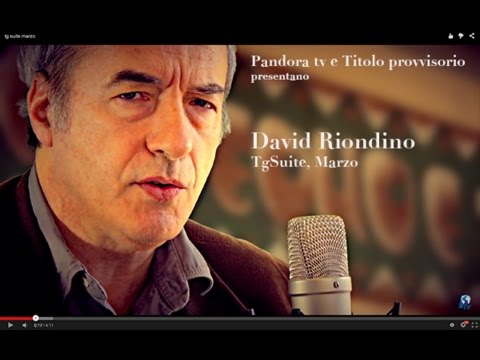 TG SUITE – LA CRONACA CANTATA (Italia, 100') di David Riondino
Il film racconta il lavoro di un collettivo di musicisti e autori, che da agosto a ottobre del 2020, si danno appuntamento settimanalmente per produrre canzoni e videoclip inediti. L'argomento del canto, è la cronaca: da giornali e web, come nella redazione di un settimanale, emergono le notizie da musicare e trasformare in ballata, filastrocca, aria operistica, e chi più ne ha più ne metta. Tg Suite è un laboratorio musicale che si propone di reinterpretare i dati giornalistici in maniera musicale e poetica, rivelando in canzone i molti significati e le molte suggestioni che ci possono essere al di là di un titolo e del dato riportato dall'agenzia. Con Francesca Breschi, Ilaria Crociani, Frank Cusimano, Marco Fontana, Maurizio Geri, Lorenzo Hengeler, Mirko Guerrini, Sara Rados, Francesco Rainero, Chiara riondino, David Riondino, Giuditta Scorcellitti, Luca Sgamas, Michele Staino, Peppe Voltarelli. Montaggio di Raffaele Rago.
*
The film tells the work of a collective of musicians and authors, who from August to October 2020, meet weekly to produce unreleased songs and video clips. The topic of singing is the news: from newspapers and the web, as in the editorial board of a weekly, news emerges to be set to music and transformed into ballads, nursery rhyme, operatic aria, and so on and so forth. TG Suite is a musical laboratory that aims to reinterpret journalistic data in a musical and poetic way, revealing in song the many meanings and many suggestions that may exist beyond a title and the data reported by the agency. With Francesca Breschi, Ilaria Crociani, Frank Cusimano, Marco Fontana, Maurizio Geri, Lorenzo Hengeler, Mirko Guerrini, Sara Rados, Francesco Rainero, Chiara Riondino, David Riondino, Giuditta Scorcellitti, Luca Sgamas, Michele Staino, Peppe Voltarelli. Editing by Raffaele Rago.
Cinema Politeama, martedì 25 maggio ore 19.30